About me
MICHIEL GELUK
"Coming up with ideas is easy.
Turning them into a physical reality
is another thing entirely."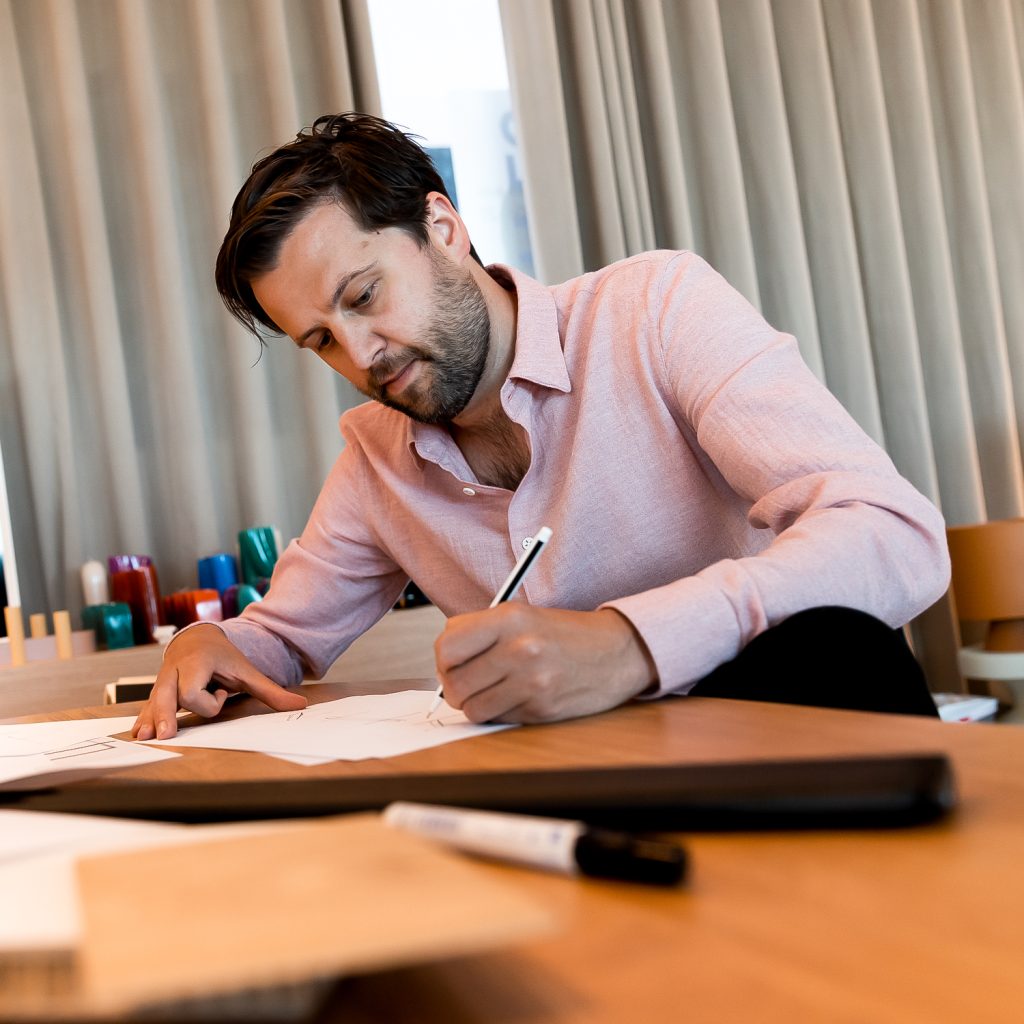 I like to build stuff. With my own hands, or through the hands of others. The idea usually sounds simple, but getting it into market is where the fun starts.
I am very result-driven with a hands-on mentality and want a positive outcome as soon as possible. I am a perfectionist, but also want to finish projects successfully, keeping within budget & costs.
My background in Industrial Design at the Faculty of Industrial Design Engineering at the Delft University of Technology has helped me solving complex & technical challenges without losing sight of the aesthetics.
After working several years in the healthcare & high-tech industry, I quickly started working in the field of design furniture & lighting.
For several years I worked as a product developer for Moooi, a renowned high-end lighting & furniture brand, where I realized multiple big projects, like the Perch Lighting Family, the SLT sofa & Meshmatics Chandelier.
From beginning of 2019 to Sept. 2021, I was Head of Product Development at Fest Amsterdam. There I set up the product development department and more than doubled the collection in 2 years time, introducing 20+ pieces of furniture and 100+ home deco items. Furthermore, I more than tripled their supplier portfolio.
Looking for more diversity in my work I decided to quit and started on my own.